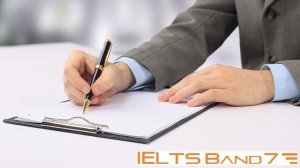 *** WRITING TEST TASK 2 ***
There are a number of standard "phrases" required when writing a "Task Two" essay for the IELTS Writing Test, and candidates often use these incorrectly.
For example, when introducing an opinion people often write, "In my opinion", which is, of course, correct. But this introductory phase often gets written as "In my idea" or even "In my thinking", which are far from correct.
Aside from this, candidates often get mixed up and use incorrect word forms (for example, a noun rather than a verb, etc.) in their sentences.
08439000086, 08439000087, 07055710002, 07055710003,
IELTS Band 7 Dehradun
323,GMS Road, Above Axis Bank,
Near Ballupur Chowk, Dehradun , India – 248001
Few IELTS Essay Tips
•Work on your vocabulary and learn new words, to make sure you will be able to understand the topic or at least take a very good guess.

•Read as many IELTS essays as you can. Reading other people's essays helps with the ideas, if you don't have any of your own – "borrow" from others.
•Read as much IELTS essay topics, as possible.
Important! Don't try to memorize essays. IELTS examiners are trained to look for memorized essays and they will disqualify your work on the spot.
http://IELTSBand7.com  084390 00086 /87 , IELTS Band 7 Dehradun, 323, GMS Road, Uttarakhand 248001