Writing task 2
If governments should spend money on finding life beyond earth or is it a waste of money and we should focus on problems on earth.
Discuss.
Write at least 250 words.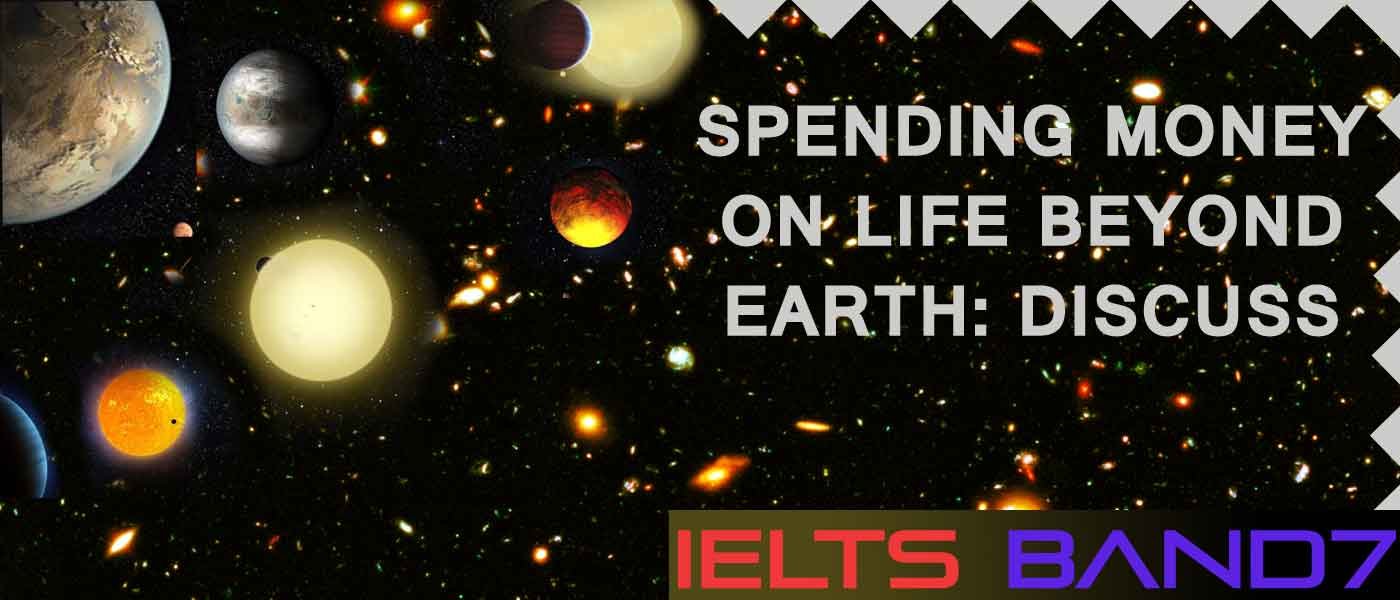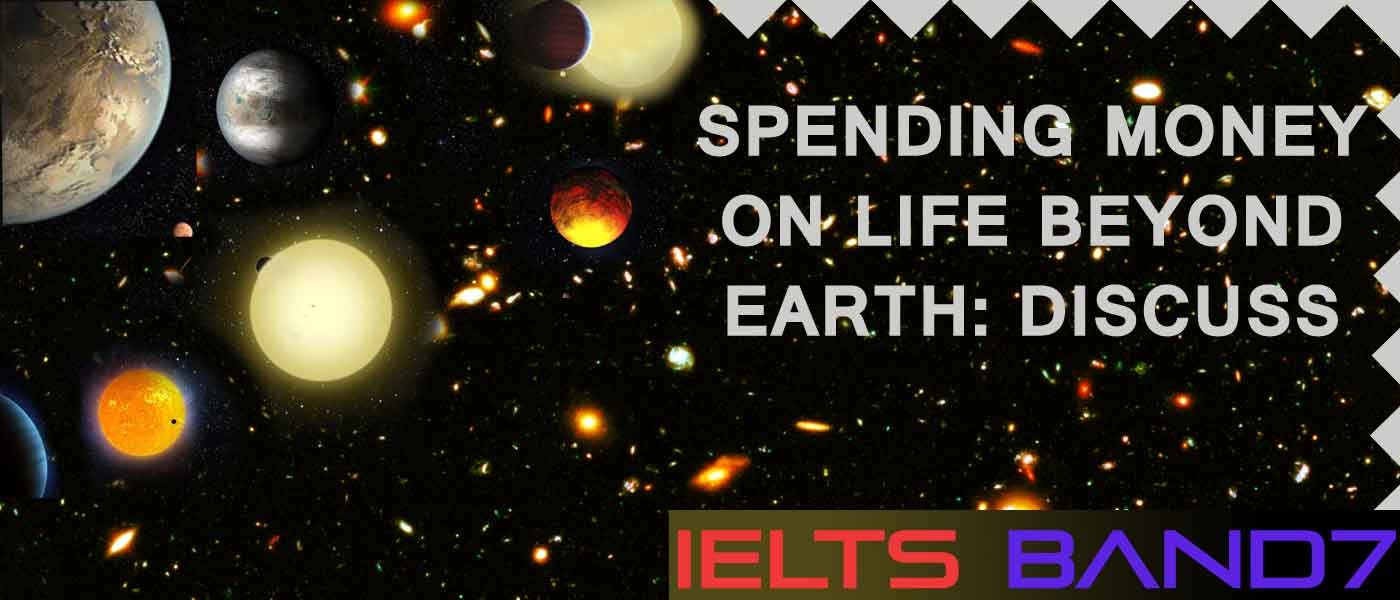 Sample Answer
Every year governments of rich nations spend billions of dollars for exploration of space and extra-terrestrial life. Considering the problems on earth, this expenditure on space programmes has become a highly debatable topic. Some people are in favour of investing time and money in search for life beyond earth. Others, however, feel that this money should be used for improving the quality of life on earth. In my opinion, space research is an investment for our future generations. Definitely, pressing problems like famine, illiteracy, unemployment, poverty and many more deserve attention. Sincere efforts at a national and global level are required to solve them.
It is certainly true that space research is an expensive affair. In my view, the ultimate objective of searching extra-terrestrial life is to find a new home for humans. If we look at the exploitation of resources like land, water and fossil fuels etc., it is possible that our earth will not be able to sustain the pressure of rising population. Exploring space is therefore paramount for a sustainable future. If we look for life beyond earth, we can come across fascinating discoveries such as planets that can be our future motherland.
Coming to the current issues on earth, the biggest problem is the unfettered growth of global population which has crossed the mark of 7.5 billion. Fulfilling the basic needs such as food, accommodation, and education etc. of their citizens is a herculean task for the governments of underdeveloped and developing countries. Climate change, pollution and terrorism are some other major global problems. Unquestionably, handling these problems is as important as finding life beyond earth.
To sum up, spending money in search for extra-terrestrial life is vital. It should not be viewed as a waste of money.
Feel free to call for suggestions and queries.
IELTS Band 7 Dehradun
Near Ballupur Chowk, Dehradun
email: info at ieltsband7.com