Pen Or Pencil ?
Giving IELTS is the most important thing if you are interested in studying or living abroad. The more marks you score, the better are your chances of getting scholarship. Now, IELTS provides you with the option of writing with pen or pencil and it often comes to confusion to students as to what should be done.
Pen Or Pencil?
It is preferred that while writing the listening or the reading section, you use pencil and make sure you carry your eraser with you. This is because these two sections consist of the multiple choice questions. There might be chances that you mistakenly mark the wrong answer and when choosing the correct, if you use a pen, it will make your answer sheet dirty.
With writing section, it is your choice as to what you want to do. Some people write better with pen while others with pencil. So, it all depends on what you are comfortable with.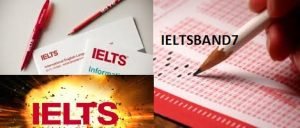 Tips For Pens And Pencils
When writing with pen there is no option of deleting, as it will leave your answer sheet messy, something you surely would like to avoid.
When writing with pen, if you make any mistake, make sure you cross it with more than one line. The examiner should be able to clearly see that the word has been cut off.
Prefer using a smoothly running pen. Also, make sure that there is enough ink in it. Using different pens, might make your answer sheet look untidy.
If writing with pencil, make sure that it is sharpen well. If you write using blunt pencil, it looks untidy. Also, use a pencil that is quite dark. The examiner should be able to clearly see what you are trying to show.
While erasing a word make sure it is clearly erased so that the new word that you write is clearly visible.
Make sure your handwriting is neat. You can choose to write in whichever style you want but it has to be nice. Also, it is better if you practice your IELTS exam in the official writing sheet. This allows you to get an idea of how to write words in the IELTS exam.