IELTS Essay Sample Answer # Crime
You should spend 40 minutes on this task.
Crime is a big problem in the word. While many believe nothing can be done to prevent it, there are some still fighting against it.
Discuss
You should write at least 250 words.
POINTS
Crime can be prevented by the honest presence of authorities.
Incorruptible law enforcement needs to be done.
The government should be able to set examples for the people and especially younger generations to follow.
Global cooperation is required.
SAMPLE ANSWER
Crime is unquestionably one of the most prevailing and worrying aspects in our society. The increased crime rates not only bring loss of lives, it instills a sense of fear among people. Boundaries often get created and beings start limiting themselves to their comfort zone. Crime prevention, therefore, should be taken very seriously and can be achieved in various ways.
Firstly, the presence of local authorities in ensuring the incorruptible law enforcement might sound costly but is an investment that will pay dividends in long term. A safer region helps in to set examples for others, especially the younger generations. For instance, crime has dramatically been reduced in Kolkata setting stage for the areas near by.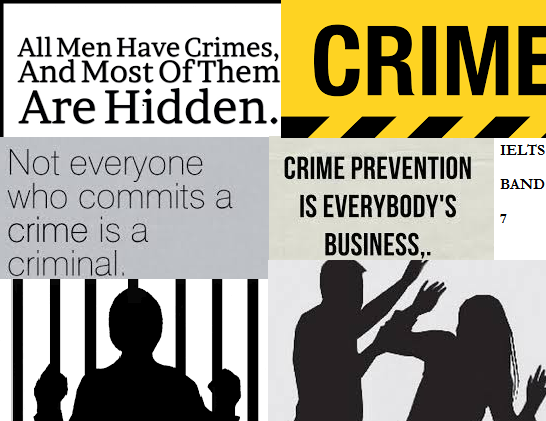 Secondly, government needs to invest in regions at a very minute level. Funding money to stationing police headquarters in and around slums is one way of reducing crimes. It will help in improving the lives of many living.
Thirdly, crime has a very global impact and makes global cooperation very critical. Operating in a parochial way can incur significant financial losses and render any expenditure futile. For instance, Pakistan and India fight over Kashmir has yet not given a result, but the lives of India, Pakistan and Kashmir have been in terror for the past 67 years.
To conclude, illegal activities are a costly and dangerous fact in the present global economy. However, with large-scale government investment is an attainable goal. Even more, by spreading the international cooperation, the resources can be invested significantly for a more effective result in reducing crime impact. (259 Words)