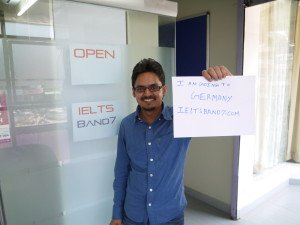 Another Success Story IELTS Dehradun
Students from the region of Punjab and Haryana come to our training centre, IELTS Band 7 at Dehradun to prepare for the IELTS examination and get a good score. Most of the students are apprehensive about taking this exam and this is where we come in to help the students become confident about the format and level of exam in order for them to get an excellent score. We have excellent faculties at our centre who train and guide the students effortlessly which results in a good score.
We had a student from Jallandhar who initially scored 5.0 but after working hard and the trainers who painlessly worked alongside him as well, scored a band of 6.5. Another success story is about a student from Punjab as well, who scored 5.0 before and after joining us scored a band of 6.0 in the IELTS examination.
08439000086, 08439000087, 07055710002, 07055710003,
IELTS Band 7 Dehradun
323,GMS Road, Above Axis Bank,
Near Ballupur Chowk, Dehradun , India – 248001
info@IELTSBand7.com