Is IELTS getting popular in India?
Definitely, as the numbers are increasing in the country and more so in Hyderabad. Since its acceptance in US institutions is huge, Indian students prefer IELTS.
In Hyderabad, the test is held four days every month – one Thursday and three Saturdays.
The evidence of growing popularity is also reflected in increasing applicants to the British Council IELTS Scholarship award. This year, eight students won awards worth Rs.3 lakh each and they were admitted in institutions across the world, including USA. So far, 32 students have benefitted from it. It is also being considered for employment, apart from academics. Two million people take the test annually across the world.
Feel free to call for suggestions and queries.
IELTS Band 7 Dehradun
Near Ballupur Chowk, Dehradun
email: info at ieltsband7.com
Changes to IELTS for UK visas
THE United Kingdom government has announced important changes to language testing for visa applications. It has reduced the number of tests accepted for visa purposes and brought in new requirements for the way the tests will be administered.
The International English Language Testing System (IELTS) in a statement, said the changes have been approved for all UK visas that require applicants to provide proof of their level of English.
This continues the important role which IELTS, the world's most popular test of English for higher education and global migration, has played in language testing for immigration in the UK and other countries, including Australia, Canada and New Zealand.
Under the new arrangements, IELTS tests for UK visa applications will be offered throughout the year in more than 100 key locations across the world, and a new test – IELTS Life Skills – will be introduced for people who need to prove their speaking and listening skills at level A1 or B1 of the Common European Framework of Reference (CEFR).
IELTS tests for visa purposes can only be taken at authorised centres, and the centre must follow procedures specified by the UK government.
Feel free to call for suggestions and queries.
IELTS Band 7 Dehradun
Near Ballupur Chowk, Dehradun
email: info at ieltsband7.com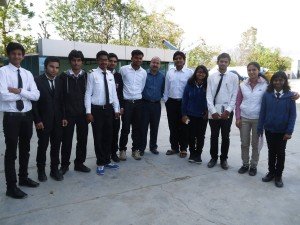 IIAE and IELTSBand7 Jointly Integrated IELTS Classroom Training Program.
The Integrated IELTS classroom training is a unique, exhaustive, scientifically designed program in association with IELTSBand7, Dehradun. This IELTS program is specifically designed to cater to high achievers, ambitious students who aim to go abroad for higher education. All classes will be held in the IIAE working hours giving the enough time for self-study after classes.
To apply, students may need to contact on Helpline numbers are: 07055710003, 07055710004
Feel free to call for suggestions and queries.
IELTS Band 7 Dehradun
Near Ballupur Chowk, Dehradun
email: info at ieltsband7.com
What Do IELTS Band Mean:
Have you ever wondered what do IELTS band stand for? What do the world means when
it says, you have got band 7? And then what does it mean if they say you got a band 3.
Here, I am, decoding what goes behind these words.
BAND 9-: when I say you got a band 9, it means you have a accurate and fluent command of the language.
BAND 8-: It means you are a very good user. Although you do have good command of the language, you do make some
mistakes, may be in not so familiar situations.
BAND 7-: Band 7 refers to the fact that you are a good user. Although you can operate well using the language, but there are some occasional inaccuracies, misunderstandings and inappropriateness in some situations.
BAND 6-: A Band 6 means you can fairly use the language and understand it, usually in familiar situations.
BAND 5-: If your are a Band 5, it means you can go about and have basic communication in your field. Although, you are bound to make mistakes if taken to unfamiliar situations.
BAND 4-: A BAND 4 person has basic competency with the language in familiar situations.
BAND 3-: If you are BAND 3, you can understand and convey basic English words.
BAND 2-: You can not do a real communication in English if you are a BAND 2. You may use some isolated words.
BAND 1-: You essentially have no ability to use the language. May be very few words.
BAND 0-: You did not attended the test.
SO, go fellas and increase your band, and live the life you have dreamt of.
IELTS Dehradun Uttarakhand Tel: 8439000086 , 8439000087