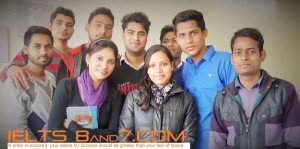 IELTS IS FOR EVERYBODY !!!
A variety of arrangements can be made for IELTS candidates with special requirements including hearing, visual or learning difficulties.
If you require special arrangements, discuss your needs with your test centre as soon as possible. Changes to the testing environment require up to six weeks notice, while changes to the test paper can require up to three months notice.
Each case is considered individually and will need to be accompanied by a medical certificate.
www.ieltsband7.com 084390 00086 , IELTS Band7, 323, GMS Road, Dehradun, Uttarakhand 248001