IELTS Cue Card Sample Answer # Building That Impressed You
There are so many  construction sites around the world, so many that we see everyday. It could be an office or a house or may be something with historical importance. No matter what, there are certain buildings which make us go wow. The ones which we want to live in or work for or may be visit again and again. Let us today have a look at a cue card related to a building that impressed you.
Describe a building or construction that you have seen and impressed you.
You should say:
– where it was
– what it looks like
– when did you saw it.
There are lot of buildings that I have visited but the one architecture that has taken me by storm is the Bada Imambara in Lucknow.  Bhool Bhulaiya is a labyrinth of hundreds of narrow stairway passages, some of which have dead-ends, some end at precipitous drops while others lead to entrance or exit points. We went to the place with a guide and even with him there were times when we felt lost.
It was enormous and while taking a stroll down it I realized if while walking on it, it is so difficult to remember where we came from and where we need to go, how would have the people created the architecture. The Bada ImamBara is said to be the world's largest arched room without any pillars.
I remember my relatives came to our house, while we were living in Lucknow, during I suppose 2002. I was very young that time and going there was amazing. As a child, there were certain things that fascinated me, others I did not understand but whatever it be, it was great to be lost with my family.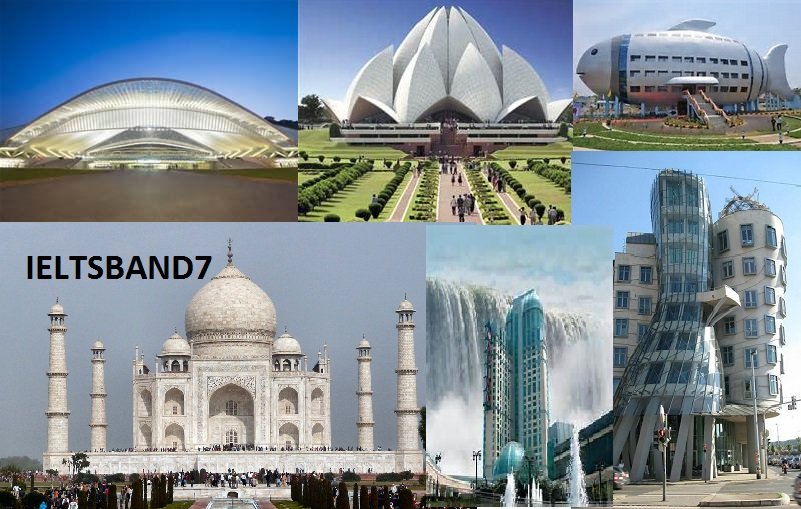 ---
Our country has some of the best architectural buildings and I have had the chance of visiting lot of them. But, the one building that I fell in love with was Taj Mahal. Taj Mahal is regarded as the sign of love and there is so much of great architecture in it that anyone can fall in love with it.
I remember having visited the Taj Mahal when I was around 13 years old and it was a truly amazing experience. As kids, we, as in me and my brother were very inquisitive about the place and ended up asking lot of questions to the guide. So, he told us about why it was made and what is the story behind it. But, when you look at Taj Mahal, I believe it was made with so much of true intentions and true love that it gives you peace and makes you calm down.
Taj Mahal was made with white marble inlaid with semi-precious stones. It has got a central dome along with four smaller domes; four slender towers, or minarets, stood at the corners. There are verses from the Quran were inscribed in calligraphy on the arched entrances to the mausoleum, in addition to numerous other sections of the complex. In the lower floor are the domes of Mumtaz Mahal and Shah Jahan.
It is for the love of Mumtaz that Shah Jahan made the Taj Mahal. Although, with the environment issues coming up, there are lot of problems that Taj Mahal has faced, but it still manages to bring in lot of tourists from all around the world.