IELTS Essay Sample Answer # Brain Drain
You should spend 40 minutes on this task.
An increasing number of professionals, such as doctors and teachers are leaving their poor countries to work in developed countries. 
What problems does this cause? What solutions can you suggest to deal with this problem?
Write at least 250 words.
---
The world has become globalized and in this new era, where boundaries have become blurred it is often seen that people in search of better opportunities are shifting their base to developed countries. This shift, especially of professionals such as teachers and doctors is having an adverse effect on the economies of poor countries.
The biggest problem because of the brain drain is that there is a shortage of skilled workers in a country, often effecting the industries and other sectors. For instance, if the most effective doctors of a country leave the country for better opportunities in abroad, it is obvious that the country is more likely to face shortage of good doctors and its public health services will falling behind. One way of solving the problem is by giving the highly skilled workers more salary or incentives to make them feel different from others. This will also develop an environment where the more talented will feel they are respected in the country.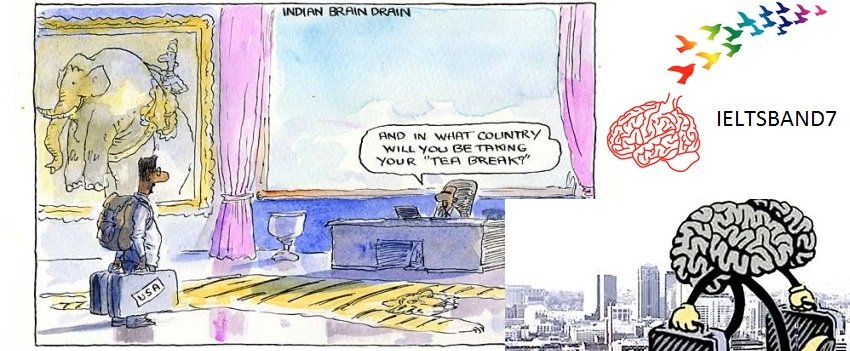 Another issue rising because of brain drain is that it increases dependence on foreign technical assistance. Since the talented individuals are turning towards developed countries, often the country lags behind in technical areas and has to spend money asking for assistance from the developed countries. One solution of it could be that the country should limit the number of years a person can work in a foreign country. This will help the people to earn money and the country will still have hope of getting back the worker.
Overall, the immigration of highly talented people from a poor country is a setback for the country. However, if proper steps are taken it can surely be avoided.