Picture Questions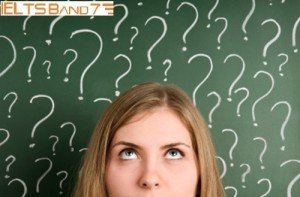 PICTURE QUESTIONS
When candidates see questions as pictures and not words, they often 'go blank' and don't think logically about what they can see in the pictures.
This is simply because they are not expecting this kind of question and it is very easy to overcome.
Picture questions are often in section 1 of the listening test in the form of multiple-choice questions. Normally, you will see four pictures that have something in common and there will be a written question above the pictures. You have to listen to a conversation between (usually) two people and decide which picture answers to written question.
Feel free to call for suggestions and queries.
IELTS Band 7 Dehradun
Near Ballupur Chowk, Dehradun
email: info at ieltsband7.com