Greetings To Students From Bhowali
Greetings to Students from Bhowali,
This is for all of you who have a dream of studying abroad or migrating to a new country for better opportunities. Everyone has this ambition to do something worthwhile and significant in their lives. The first step is towards attaining a good overseas education or landing up a job overseas is to clear the IELTS examination. We at IELTSBand7 will be the guiding light to help turn your dreams into reality.
We are in Dehradun where we will prepare you for the ILETS examination in the best possible manner in order for you to get excellent bands. Our proven track records speak volumes about our training & services. IELTSBand7 never compromises on the quality of the education we provide. That has made us to acquire the best teachers of English to be our tutors.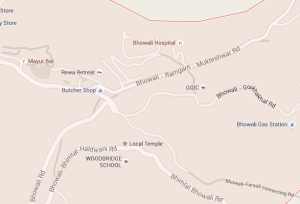 Our director Dr. Pooja is a certified CELTA professional from Cambridge, England. CELTA certified professionals undergo training extensively for to be able to teach English to the non-native speakers of it. Our next faculty Ms. Neetu Choudhary has herself proven her mettle in the IELTS test and has scored an astounding band 8.5.We strictly follow methods endorsed by Cambridge in our curriculum which also includes that every student who registers with us would receive the books that Cambridge publishes for IELTS aspirants.
Our office is located at GMS (General Mahadev Singh) road near Ballupur Chowk in Dehradun. Dehradun is the capital of Uttarakhand, nestled in the foothills of the Himalayas. Mussoorie, the Queen of Hills, is a popular tourist destination close to Dehradun city and an enjoyable place to spend the weekend. The city is a blend of natural beauty, excellent academic institutions, fantastic malls and historical buildings. Our centre is 4 Km from the Railway station and 5 Km form ISBT which is convenient for students. We also have hostel facility for out station students at a reasonable cost including at least 2 meals per day and also well secured.
We at IELTSBand7 have tailor made courses which fit the individual needs of our students. Before every admission, we gauge the students by giving them a test which helps us analyse their current skill set and understanding about the English language. We have batches which run from morning till evening for students and working professionals. Every student is provided individual attention as we do not have more than 10 students in a batch and our trainers are available round the clock for any doubts or difficulties. Again we welcome you and other students from Bhowali,
To conclude our motto to succeed as an organization, we care about your education as much as you do. For any further queries and the fee structure please feel free to contact our dedicated team of our counselors through our office telephone.
08439000086, 08439000087, 07055710002, 07055710003
IELTS Band7, 323, 1st Floor, GMS Road, Dehradun, Uttarakhand, India 248001
http://IELTSBand7.com , info@IELTSBand7.com