IELTS WRITING TASK 1
You should spend about 20 minutes on this task.
The diagram shows how electricity is produced from coal.
Summarise the information by selecting and reporting the main features, and make comparisons where relevant.
Write at least 150 words.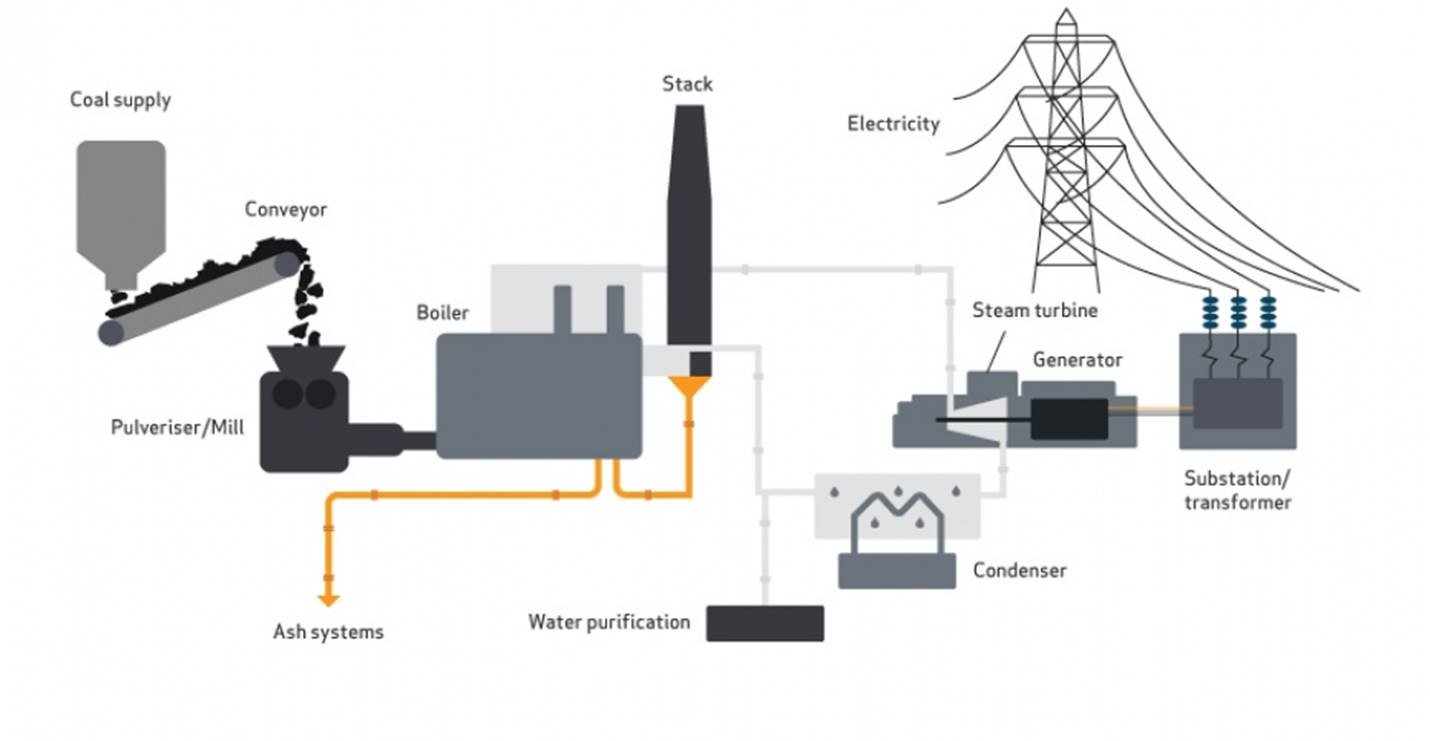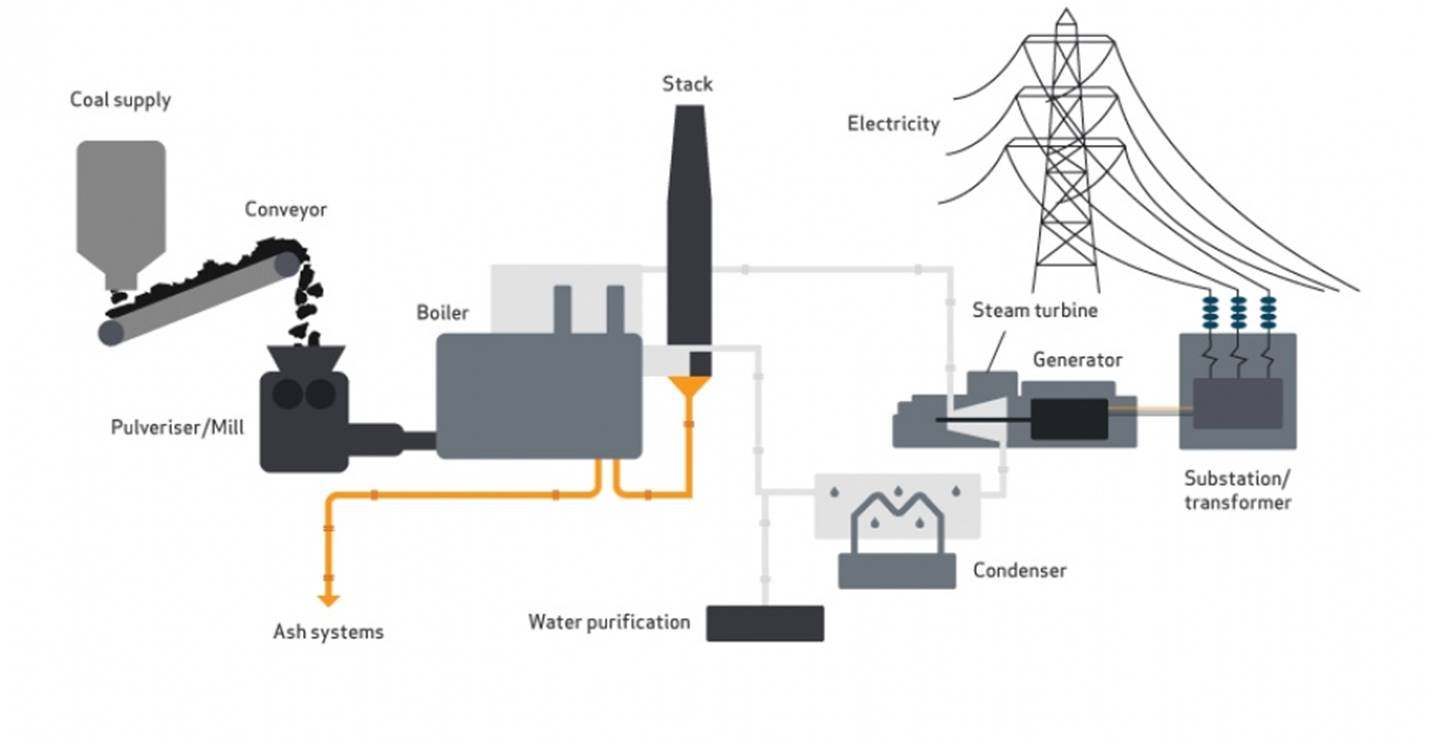 SAMPLE ANSWER:
The diagram illustrates the process of generating electricity from coal.
In the first stage, coal is sent to a pulveriser through a conveyor belt where it is crushed until it becomes a fine powder. Milled coal is then blown into the combustion chamber of a boiler and is burnt at high temperature. The burning coal produces hot gases and heat energy which convert the water in the boiler into steam.
In the next stage, the pressurized steam is sent into a turbine consisting of propeller-like blades. Since the steam consists of a lot of energy, it exerts pressure on these blades forcing the turbine shaft to rotate at a high speed. One end of this rotating turbine shaft is connected to a generator which generates electricity. Transformers are used to make this electricity usable for household and industrial purposes. After passing through the turbine, the steam is condensed into water in the condenser. After purification, this water is returned to the boiler for reheating.
Overall, the production of electricity from coal appears to be a complex process comprising several stages.