You should spend 40 minutes on this task.

It is the responsibility of the government to protect its citizens from any natural calamity. Do you agree or disagree?

You should write at least 250 words.
SAMPLE ANSWER 1
Natural calamity whenever occur cause a huge damage. Although, some people believe that there is nothing much can be done about them, neither by citizens nor government. There are some of the opinion that prevention from natural calamity must be the responsibility of the government. In my opinion, surely government has a huge role to play but they are not the only key players.
Government is the one having authority to make decisions for the millions of people living in the country and their decision surely have an impact. Passing a law that sets the standards for any construction will surely bring about changes and reduce the impact of natural calamities. Even more, there should be more campaign for combating natural disasters similar to the life taking diseases. In addition, once the calamity has occurred, governments must ensure that the rescue team reaches to the incident as fast as possible.
However, imposing everything on government is not really a pragmatic approach. Surely, government can make laws but until and unless we as individuals follow them, there is not much that can be done. Even more, people should act more pro actively while construction for their buildings are done, ensuring that the material used is right.
Overall, authorities surely have a major role to play in ensuring there are less damages being made post a calamity. However, nothing fruitful can be done if only one party tries. It must be a joint effort from both sides, citizens as well as government.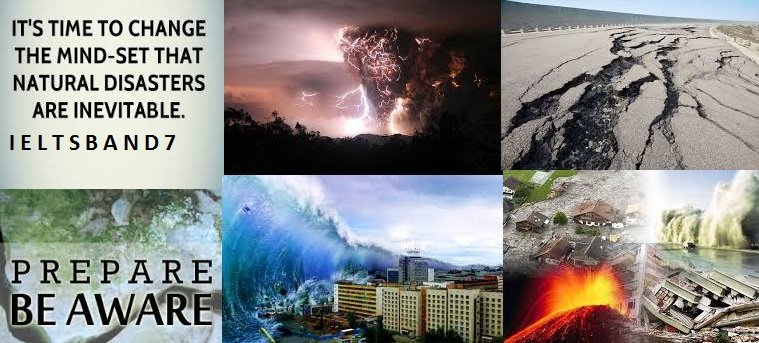 SAMPLE ANSWER 2
Natural Calamities often happen unannounced and the worst ones shake things up for the entire world. Knowing the impact they have made on our lives, some people believe that it is the responsibility of the government to ensure that the citizens of its country are safe during such a scenario. However, there are others who believe that government is of individuals just like us, having little control over natural calamities. In my opinion, surely government cannot do everything but surely certain steps can be taken by them.
Firstly, passing a law that ensures that a certain standard is maintained while doing any sort of construction can ensure that the impact of natural calamities is reduced. Secondly, government can make sure that the number of trees are increased and in cases of building societies, the plan must be such that it is surrounded by trees and other natural things. Nature often is the best way to fight back calamities. Thirdly, government can ensure that the people are made aware of any possible calamity through mass communication.
However, governance is only one part of dealing with the problem. Nothing can be done if individuals are not pro-active. It is the responsibility of the individuals to make sure that the they do follow the rules. Even more, in case there are no rules, they use the best quality product while building home or offices. Also, choosing places that are far away from the calamity zones must be preferred.
Overall, natural calamities have a very large impact on our lives and we must make sure that proper steps are taken to ensure that the post effect of the calamity are reduced. This is the responsibility of both the citizens and government.