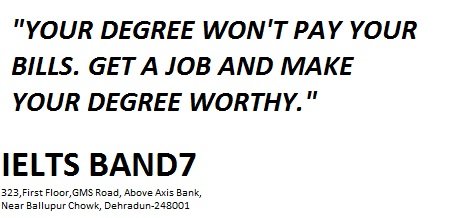 Do you want a degree from abroad universities to boast about it? Or do you want a career out of it? Because if you just want to swagger, pick any university blindly. But if you want a job, then just don't settle to a tag of the abroad university.
We often think that a degree from foreign college is enough to get a job. But the fact is nothing is ever enough. So what should you do if you want a reputable job? Well, apart from the hard work do a little smart work as well.
CHOOSE WELL-: You know there are times when a particular course has no job opportunities or very few of it. What to do then? Well, figure out the various courses offered and go for those which have some probability of getting a job.